Ireland is currently experiencing a butter boom as exports of the dairy favourite topped €1bn ($1.14bn) for the first time in 2018.
The latest figures from Bord Bia (the Irish Food Board) represent a 22 per cent increase in value from 2017, which was achieved despite difficult and unstable international trading conditions. 
According to the State agency, Ireland is now benefitting from an international reassessment of the health effects of butter. Butter exports to North America increased by 90 per cent to €161m ($183m) and in the US, Kerrygold butter, is more popular than ever.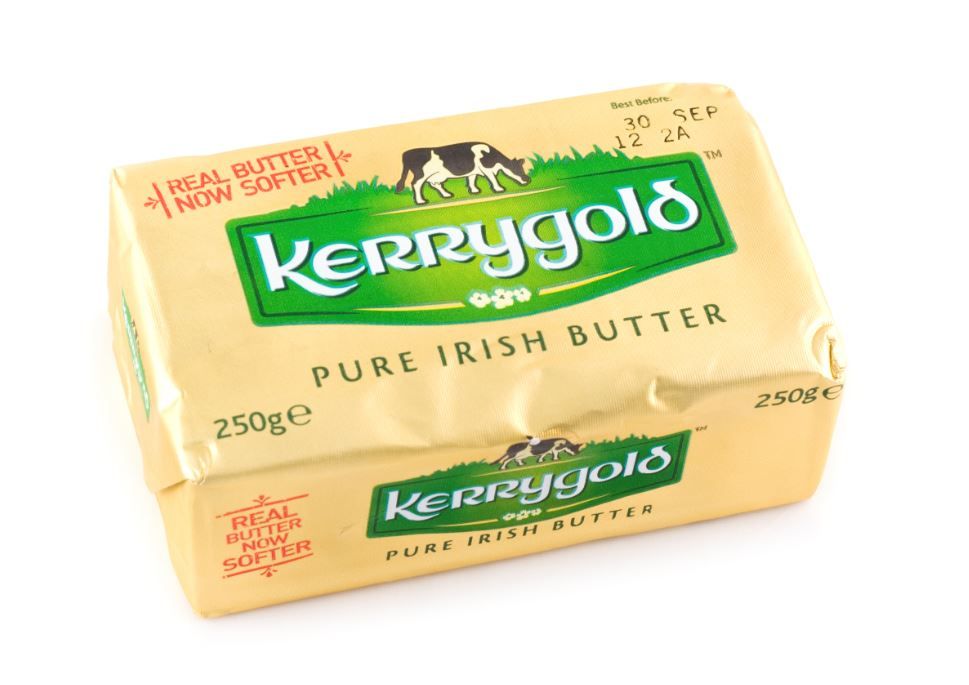 4
The regrowth in butter usage over the last number of years is with thanks to the findings that there is such a thing as healthy fats intake, as well as the particular qualities of Irish butter, such as its grass-fed, all-natural, hormone-free roots, that have made it increasingly marketable in the US.
This has led to butter becoming part of health trends like entrepreneur Dave Asprey's Bulletproof coffee, whereby butter is added to people's morning coffee to create a high-performance drink, which impacts energy levels and cognitive function.
Globally, Ireland exported 215,000 tonnes of butter last year, up 8.5 per cent from 2017 and butter alone now represents a quarter of all dairy exports from Ireland.
The value of Ireland's food, drink and horticultural exports exceeded $13.6bn (€12bn) last year and exports of dairy, Ireland's largest food export sector, exceeded $4.56bn (€4bn) in 2018, as they did in 2017.
The North American dairy market grew by 36 per cent to $417m (€366m), driven by strong growth in the US economy.
Irish manufacturers are also moving up the value chain by developing the capacity to export butter pre-packed in alufoil rather than in the bulk formats that were previously the only option.
4
4
Elsewhere, the US Irish whiskey market grew more than ten per cent in 2018 and global whiskey consumption levels are expected to exceed ten million cases by the end of 2018 for the first time, representing a nine per cent volume increase on 2017 and almost twelve per cent in value terms.
Sixty per cent of Ireland's whiskey exports are destined for North America in 2019.
What do you think of Ireland's butter boom? Are you on board with butter in your coffee? Let us know in the comments section, below.